Data Science for Beginners
12 hours of lecture, 5 hours of course work per week
Opportunities for data scientists—one of today's hottest jobs—are rapidly growing in response to the exponential amounts of data being captured and analyzed. Companies hire data scientists to find insights and to solve meaningful business problems. Get the real-world knowledge and hands-on experience that can help you succeed in one of these new jobs. This course will guide you step by step to learn data science and machine learning algorithms using Python.
Cost of the Program
(Non-Refundable)
Classes are offered online only

Attend class anywhere, anyplace

Class recordings will be provided

Small cohort size for one-on-one attention

Build multiple projects for your portfolio

TA support

Certificate of completion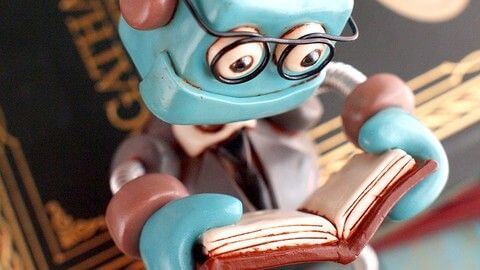 This course
This course will get you introduced to the machine learning algorithms using ML Studio as well as Python in the cloud.
Bootcamp
Instead of the Python course, you can take our guided Artificial Intelligence Bootcamp which will get you ready for an entry level data engineer role in 4 months.
Apply for jobs
Get your resume out the door by applying for jobs on recruiting sites, LinkedIn and others. We will also share your resume with our partners to find the best match.
I am an experienced engineering professisonal and Kal Academy helped me get back to the tech world after a break. I took the big data class and it is a big picture overview type class for anyone curious about data engineering and big data technologies. She totally understands that different students have different goals in the class room ranging from curiosity to immediate job needs and helps accordingly. While I landed a job in backend which was always my specialty, I am thankful for the resume and career consulting help Kal Academy provides that helps network  with companies. I highly recommend Kal Academy to anyone who needs help at any level breaking into or furthering their interests in the tech world.To me personally, the biggest takeaway was getting in touch and getting updated with tech and broadening my exposure. I found Kal easy to engage with in class and very proficient in what she does.
Great experience at Kal Academy. When I first started taking classes at Kal, I came with the intention to learn about Big Data. Big Data seemed to be a trending topic at tech companies & I was curious to learn about this area. Right after taking a Data Science class, I soon realized that I could do so much more so I decided to pursue the AI/Software Engineering full deep stack program. I am incredibly thankful to Kal for the education I gained. While the programs are fast paced, I learned more than I could imagine, and after several months of searching for a role in the tech industry, I was finally able to get hired by a top tech company. Whether you are interested in any of the programs solely for the purpose of learning or transitioning into the current tech market for a job, I highly recommend considering the opportunities Kal has to offer. As someone that worked full time, this was a tremendous opportunity I could not miss. 
Get in touch, or apply now!